Educators
"Teachers make a difference. Teachers are committed to the success and well-being of all Saskatchewan learners and the enhancement of literacy for all Saskatchewan people."
Saskatchewan Ministry of Education
PHYSICAL literacy is just as important as learning to read and write. It's another opportunity to teach students how to experience the world around them, supporting active engagement in all facets of life.
Physical literacy is a journey that begins when we give kids a chance to develop the skills, confidence and love of movement they need to be active for life.
An Educator's Role
LITERACY
Physical literacy is one of multiple literacies that support kids' understanding of self:
emotionally
mentally
physically
spiritually
TEAM EFFORT
Raising physically literate kids takes the combined efforts of many. Reach out to recreation leaders, coaches, childcare providers, families, and others to see how you can work together to make physical literacy a priority for the kids you all care about.
TAKE ACTION
Recognize and nurture the movement potential of every child.
Provide opportunities for students to participate in purposeful movement experiences.
Assess students' physical literacy understanding and competence.
Teach the physical education curriculum.
SHARE
Help your participants, parents, league officials and others understand the importance of building physical literacy into programs. Download these tools to share in newsletters, social media and emails.
Saskatchewan in motion toolkit
Active for Life toolkit
ParticipACTION toolkit
Don't Forget to Play
Sid & Nate: Ask a Timbit
In a Tim Horton's commercial, Sidney Crosby and Nathan MacKinnon used puppies, farting goalie pads and a pinata to make hockey practice more fun.
It's a perfect way to increase confidence, competence and motivation and a great example of a physical literacy-enriched hockey practice!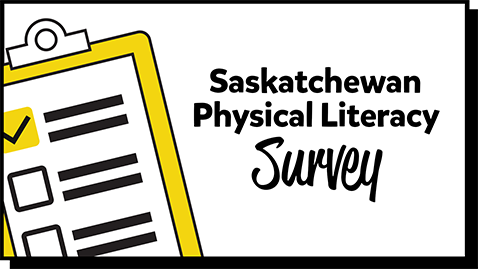 The Results Are In!
One of the challenges Educators face is with child ability.
Students may be coming to you with a deficit in many skills and physical abilities that they are expected to have. Some are lacking confidence, motivation, and competence to participate in physical activity. Find out how to make a difference.
Check out the Survey Results
Last Updated: 04-Jun-2021