Parents
Physical literacy is a journey that begins when kids have the opportunity to develop the skills, confidence and love of movement they need to be active for life.
Parenting and child development go hand in hand. Parents and families have an important influence on all areas of kids' lives.
Start your kids off right by making sure they have the essential building blocks for a lifetime of healthy participation in the sports or physical activities they love.
A Parent's Role
LEARN
Browse the Active for Life web site to learn about physical literacy and ways to raise physically literate kids through fun family activities.
TEAM EFFORT
Raising physically literate kids takes the combined efforts of many. Talk to recreation leaders, coaches, childcare providers, educators, and others to find out how they're integrating physical literacy into programs.
TAKE ACTION
Be active with your kids. Introduce them to a variety of activities. Learn physical literacy through family fun.
Check out Saskatchewan in motion's Adventure Calendar for a new activity every day of the year.
SHARE
Help other parents, friends and family members understand why it's important to build physical literacy into programs. Download these tools to share on your social media.
Saskatchewan in motion toolkit
ParticipACTION toolkit
Active for Life toolkit
Don't Forget to Play
Sid & Nate: Ask a Timbit
In a Tim Horton's commercial, Sidney Crosby and Nathan MacKinnon used puppies, farting goalie pads and a pinata to make hockey practice more fun.
It's a perfect way to increase confidence, competence and motivation and a great example of a physical literacy-enriched hockey practice!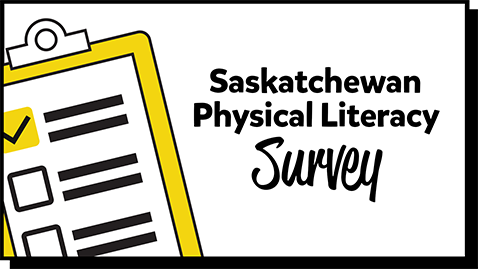 The Results Are In!
Winning can be important, but physical activity's about more than competition.
Developing physical literacy can help your child be confident, motivated, and able to participate in physical activity for their entire life. Time to learn more?
Check out the Survey Results
Last Updated: 04-Jun-2021